Welcome to The Camorr Wiki,
the free, unofficial repository of the Gentlemen Bastards material that anyone can edit.
This wiki currently contains 116 articles and 50 images.
Warning: This wiki contains spoilers, read at your own risk!
Introduction to the Series and Author
This Wikia follows The Gentleman Bastard Series.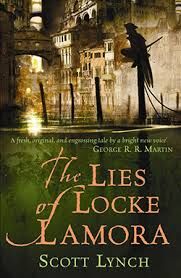 The 
Gentleman Bastard
 series is a fantasy series written by american author 
Scott Lynch
. The series is planned to span seven books, starting with 
The Lies of Locke Lamora
 and 
Red Seas Under Red Skies
, with the third book, 
The Republic of Thieves
 released in October 2013.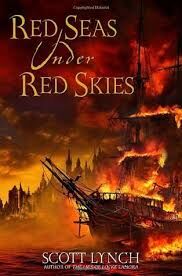 The author has confirmed that there will be a sequel to this series with new characters, and set around twenty year into the future.
-
A little bit about the Author:
Scott Lynch (born April 2, 1978) is an American fantasy author, best known for his Gentleman Bastard series of novels. He resides in Western Wisconsin in the city of New Richmond. According to his website, he had a variety of jobs including dishwasher, busboy, waiter, web designer, office manager, prep cook, and freelance writer. His first novel, The Lies of Locke Lamora, was purchased by Orion Books in August 2004 and published in June 2006 under the Gollancz imprint in the United Kingdom and under the Bantam imprint in the United States. The next two novels in the series Red Seas Under Red Skies and The Republic of Thieves were published in 2007 and 2013 respectively.
[Sourced through Wikipedia on: Scott Lynch]
:
:
Read more about the Gentleman Bastards series Author on the unofficial Fan site gentlemanbastards.com
:
[Camorr Wiki]